crushed matrices
(2017–present)
Blue dragging shards past the heads of the sleeping at Basililca Hudson's 24-Hour Drone festival. Photograph by Richard Lovrich.

Crushed Matrices
is a serial work that has manifest as a site-specific performance and fixed media composition. It is the name given to any piece that uses crystal singing bowls, the shards of broken crystal singing bowls, and electronics.
iterations
#1 – 2017
live solo electroacoustic performance at Mills College
#2 – 2017

fixed media composition mixed for 5.1, stereo, and quadraphonic sound
#3 – 2017

live octophonic performance in a meadow using fixed media, reactive synthesis
#4 – 2018

live acoustic performance / bowl-breaking ritual in a Greek Amphiteater with Sally Decker
#5 – 2019
live electroacoustic performance for bowls, shards, and live electronic processing in a 6,000 sq ft warehouse
performed at 24-Hour Drone, Basilica Hudson
also performed in part in North Adams, MA for Cycling '74's
Expo '74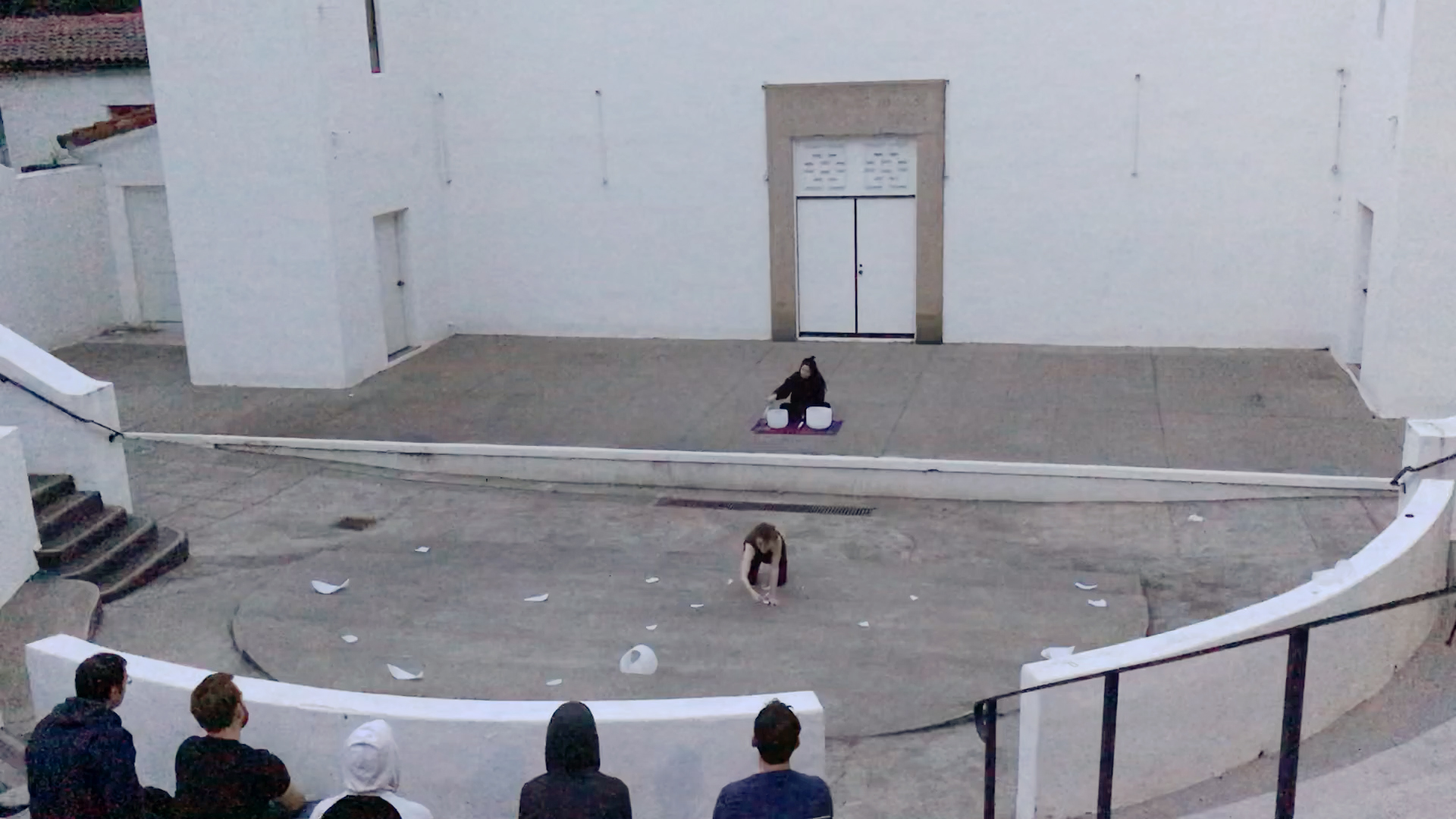 Crushed Matrices #4: Bowl-breaking ritual with Sally Decker in Greek Amphitheater at Mills College. Video still.