crushed matrices
(2017–present)
Crushed Matrices
is a serial work that has manifest as a site-specific performance and fixed media composition. It is the name given to any piece that uses crystal singing bowls, the shards of broken crystal singing bowls, and electronics.
Blue dragging shards past the heads of the sleeping at Basilica Hudson's 24-Hour Drone festival. Photograph: Richard Lovrich for Collaborative Magazine.

Instagram captures of Basilica Hudson performance of Crushed Matrices #5.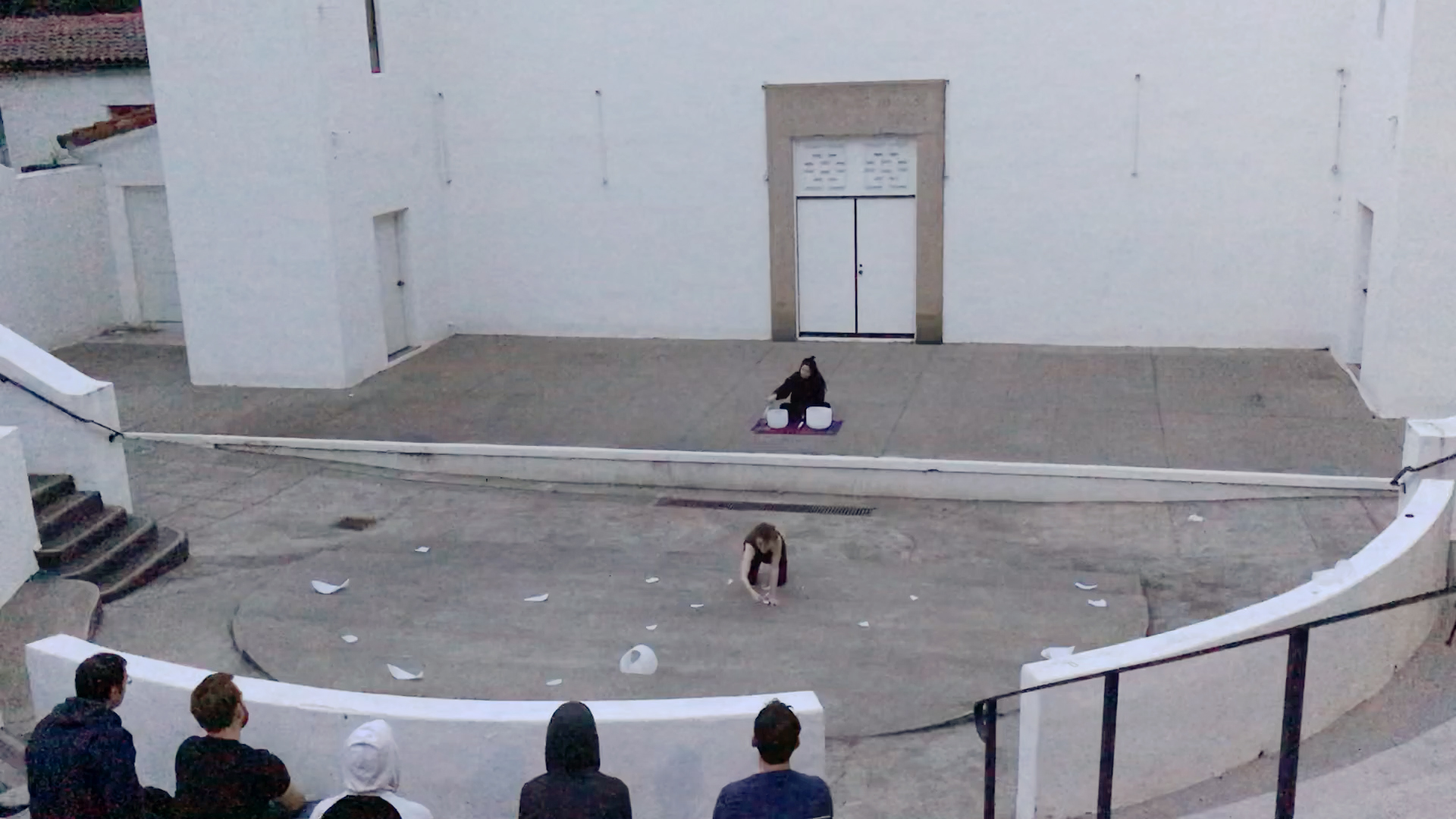 Crushed Matrices #4: Bowl-breaking ritual with Sally Decker in Greek Amphitheater at Mills College. Video still.
iterations

#1 – 2017
live solo electroacoustic performance at Mills College

#2 – 2017
fixed media composition mixed for 5.1, stereo, and quadraphonic sound
Released on Idle Chatter compilation Reality Tunnels, curated by Muyassar Kurdi

#3 – 2017
live octophonic performance in a meadow using fixed media, reactive synthesis

#4 – 2018
live acoustic performance / bowl-breaking ritual in a Greek Amphiteater with Sally Decker

#5 – 2019
live electroacoustic performance for bowls, shards, and live electronic processing in a 6,000 sq ft warehouse
performed at 24-Hour Drone, Basilica Hudson
also performed in part in North Adams, MA for Cycling '74's Expo '74