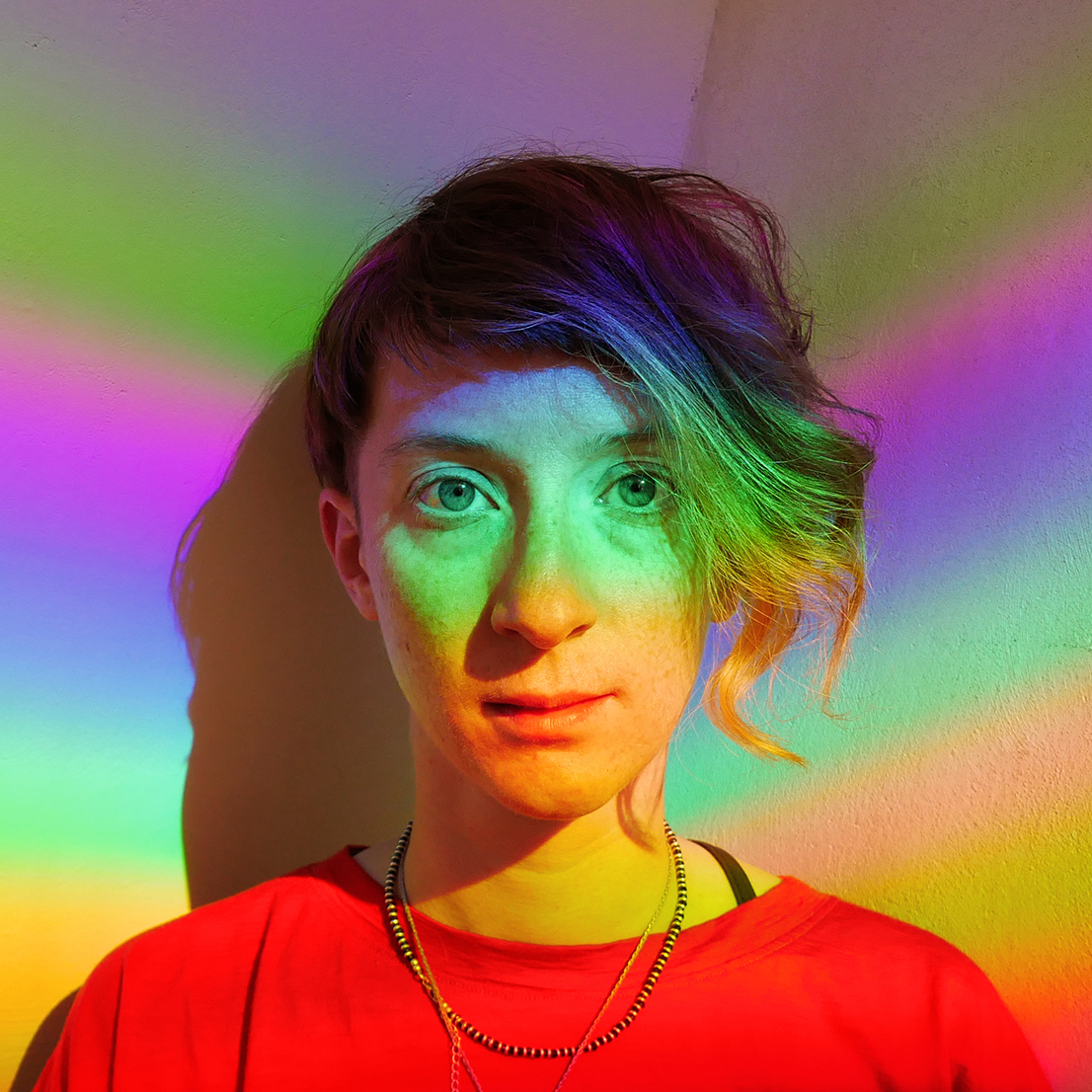 Photo: Crystal Penalosa
statement on performances
The drama of my sound-centered performances emerges from relationships formed between my electronic instruments and the bodies that activate them.

Using improvisation and gentle scoring, any given performance embodies and shares a unique trajectory of listening that attends to a synthesis of aural, visual, and kinesthetic streams of information.

Worded and unworded speech, movement and gesture, acoustic and electronic sounds, light and shadow, sadness, humor, and ambiguity are all used to articulate this listening.

Stories then unfold as integrated sensory experiences, often without regard to linear narrative structures; and with close regard to particularities of ensemble, audience, space, and place.

It is my hope that navigating stories together may have medicinal or therapeutic effects, resulting in heightened perception, increased self-awareness, and deepened empathy amongst performers, listeners, and interlocuters alike.
artist bio
Anastasia Clarke is a New York-based composer, performer, and sound engineer working in live embodied electronic music performance. Anastasia's solo and collaborative projects use custom musical instruments and performing systems, functioning as sites for research and meaning-making around the subjects of physical instrument interaction, improvisation, and the healing efficacies of sound and listening work. In addition to performing in venues ranging from galleries and concert halls to DIY venues and intimate house shows across the United States, Anastasia has recently given talks and hands-on presentations on work with electronic hardware and software at The School for Poetic Computation, New Women Space, Barnard College, and NIME 2018. Anastasia earned an MFA in Electronic Music and Recording Media from Mills College in 2018. This year, Anastasia is developing new performance-based work with a queer/trans/womxn-identified ensemble, enrolling them in the processes of sound design, instrument-interaction prototyping, and performance creation as a whole.


Anastasia Clarke performing at Confetti Machine Festival, Outpost Artists Resources, Ridgewood, NY. Photographs: Verónica Puche