touchrelease oracle (2020)
Uncommon Circuits Ensemble in performance at Outpost Artist Resources. Photo: Muyassar Kurdi
Taking the musical instrument interface to be a story-making machine, touchRelease Oracle uses an autobiographical, collaboratively-generated vocabulary of material to forge a non-linear method of creating narrative composition together. The piece is conceived as an experimental psycho-somatic therapeutic device for a group of collaborating performers, who have all contributed sound content and co-designed the sprawling instrument used to de/re-construct aspects of their self-told origin stories, which were never actually written.
Facilitated and directed by Anastasia Clarke, Uncommon Circuits is an interdisciplinary ensemble exploring modular modes of personal and interpersonal storytelling through electronic instrument interactions.
Composer / Facilitator / Sound & Electronics:
Anastasia Clarke
Movement Performance / Voice Recordings / Collaborative Instrument Design:
Blue, Samantha CC, Ilana Stuelpner, Crystal Penalosa
Lighting / Video:
Camilla Padgitt-Coles
Additional Tech Support:
Andrew Maeve/Mutant Forest
The first iteration of this piece was produced with support from
Outpost Artist Resources
and the
Queens Council on the Arts
on January 9, 2020 as part of the program
Three-Body Problem: Analogues in Wave and Motion.
Full performance video

Crystal, Blue, Anastasia, Ilana, and Sam in performance. Photo: Muyassar Kurdi
Anastasia and Ilana in performance. Photo: Muyassar Kurdi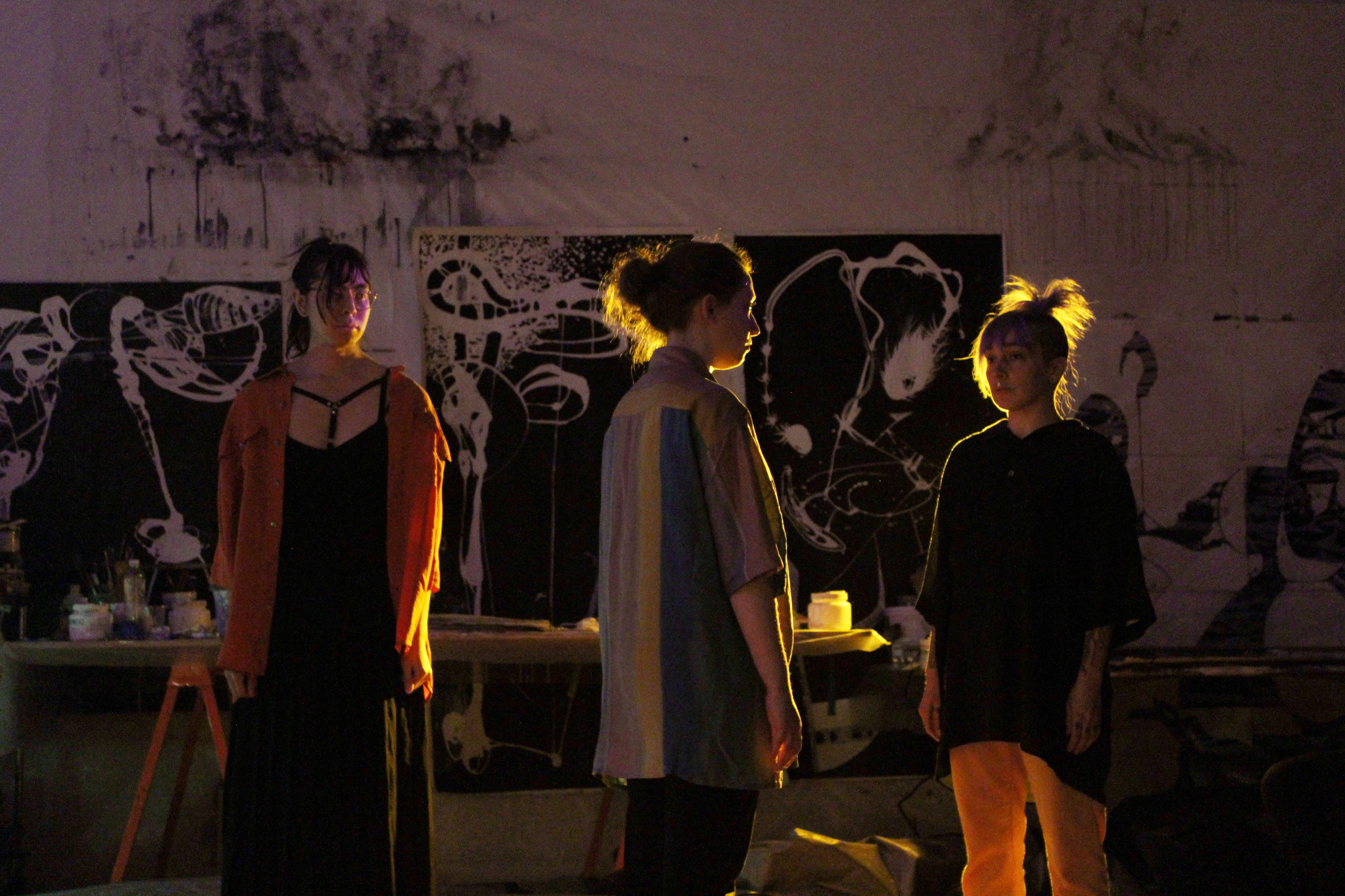 Crystal, Ilana, and Blue in performance (paintings in background by Ruth Kahn). Photo: Muyassar Kurdi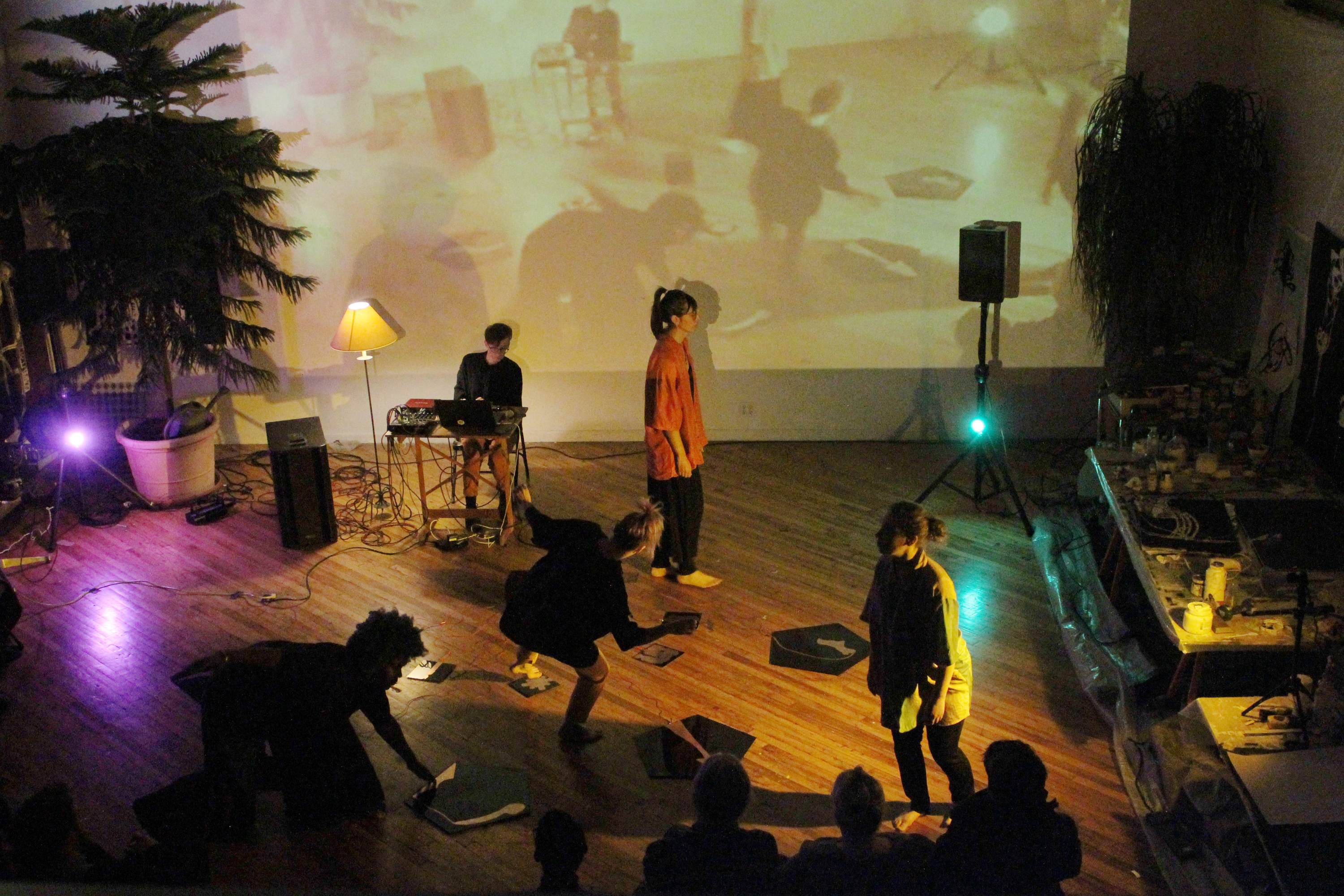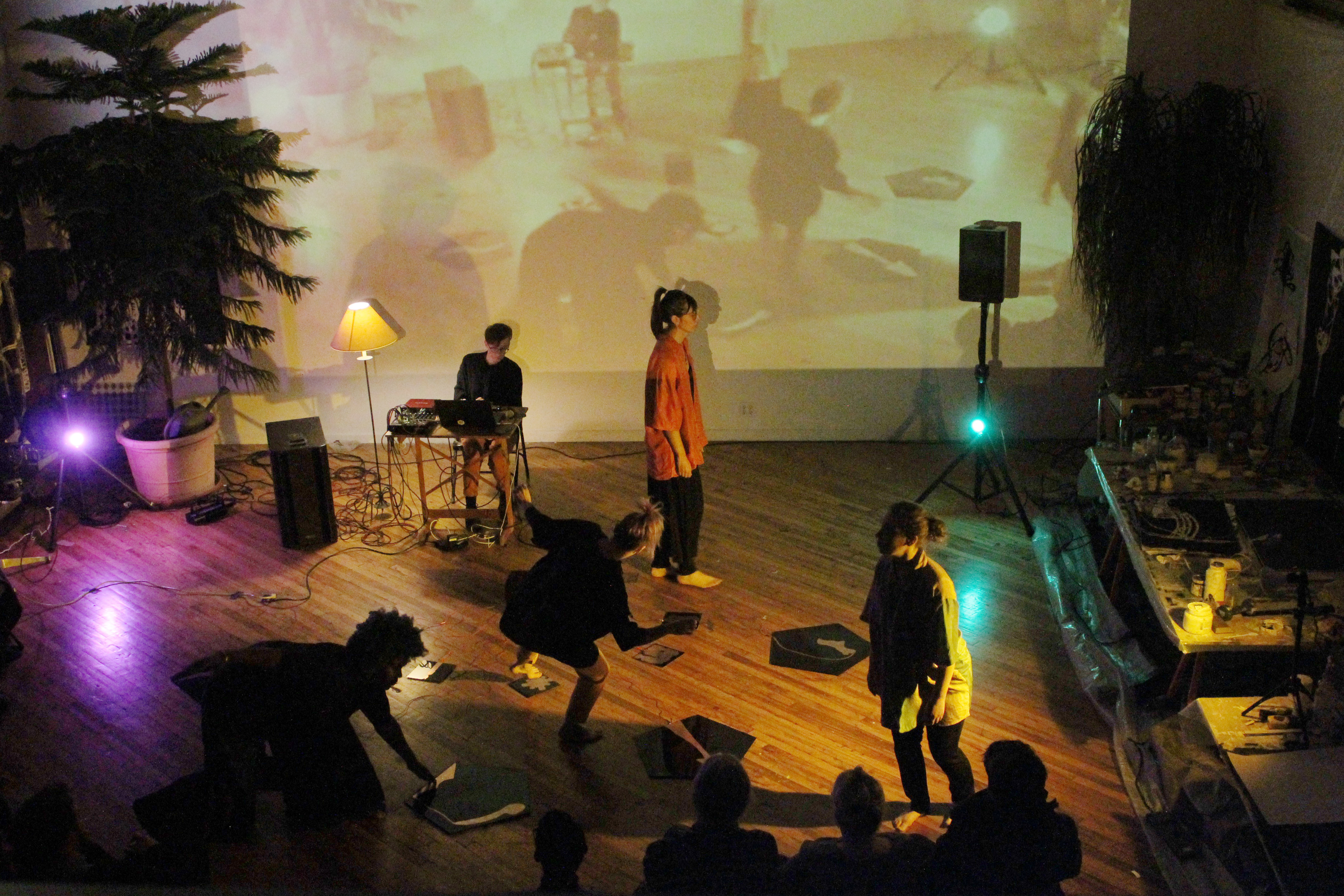 "Aerial view" live feed allows viewers on floor to see use of the instrument and performers' movement trajectories from a top-down perspective. Photo: Muyassar Kurdi